| | |
| --- | --- |
| | &nbsp &nbsp uploaded by on 27.12.09 @ 19:29 |
If you own any copyrights to this file and wish it to be removed,
click here
Symella v1.41 S60v3 SymbianOS9.x Signed
This works much better than previous versions. It gives more and better results. You may initially get good results, but even over several minutes it will continue to give better results with more peers. Of course you just have to be a bit more patient.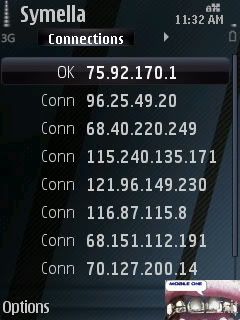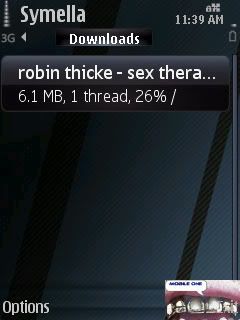 Symella is a Gnutella file-sharing client for Symbian smartphones. Currently, it is available for mobile devices based on the S60 Platform 2nd, 3rd and 5th edition. Symella supports multi-threaded downloads which means that if multiple users have a particular file then Symella can download the file from several locations simultaneously.
Changelog: Version 1.41 - Rebuilt Symella with a new certificate with 10 years validity. - The list of default GWebCaches has also been updated - Dynamic screen layout changes should work from now (rotating the screen won't mess up the UI). - Tested on S60 5th edition (Nokia N97), and it seemed to work fine.
---
Most recent uploads: