FreeSigner that allows you to directly sign symbian 3rd edition software, applications and games on your mobile device without transferring the files to your computer.
What's new:
1,support removing signature
2,support PKCS#8 private keys
3,support batch works
4,support customing the signature cert and self-sign cert
5,support customing the output directory
FreeSigner supports following phones:
3250、5700、6110N、6120C、6121C、6220C、6290、E50、E51、E60、E61(i)、E62、E65、E70、E71、N73、N75、N76、N77、N80、N81、N82、N91、N93(i)、N95、N78、N79、N85、 N96

Preperation:
Get your Certificate, Key, and UNSIGNED App.
Transfer it to a folder on your mobile/memorycard you will remember.
This is the location i chose:
Computer\Nokia E71\Memory card\Others
***remember to put your UNSIGNED app in there too, dont forget.
Install and start FreeSigner.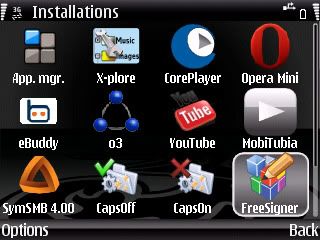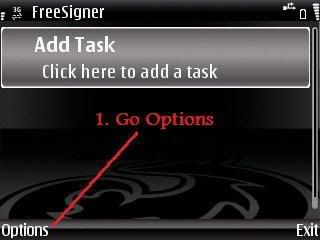 Go To Settings.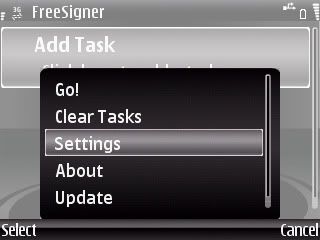 Fine "Sign Cert + Sign Key" (NOT selfsign cert and key)
find your cert and key and place them in the correct list.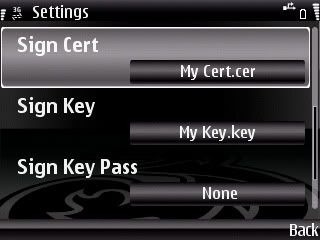 Now go back and click Add Task.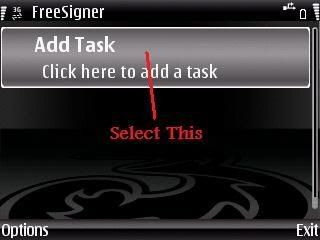 Find the location of your UNSIGNED app, highlight it and click Options > Add > SignSis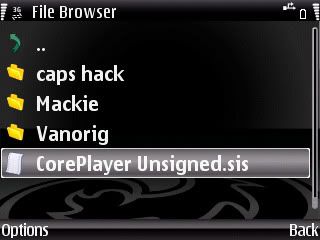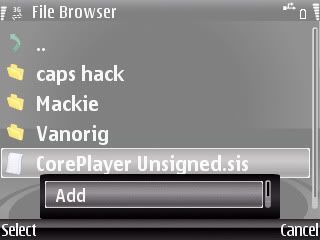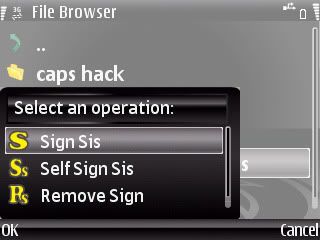 Click Options > Go!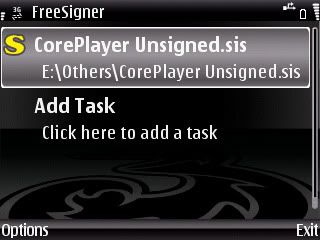 In Your file explorer, go to where the UNSIGNED file was located, and you will notice a new SIGNED copy. Use that and it will install.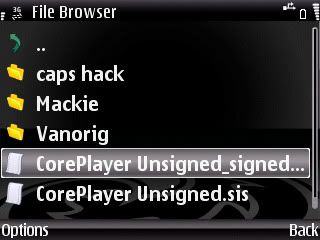 Good luck
Dont think i could make it any easier... sorry.. dummies..